3/2/2018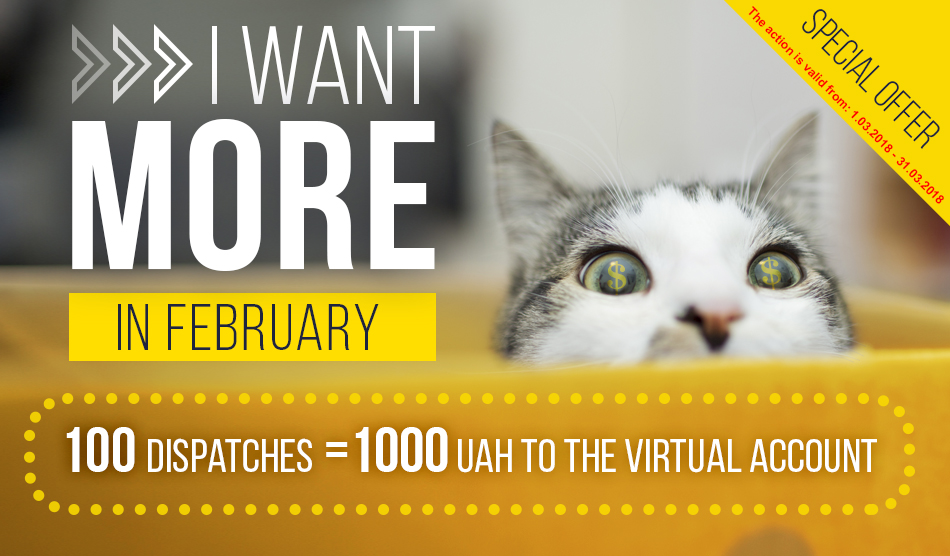 Spring - is the time for freshening, flowering of life. There is a desire to take off all winter burden, to enjoy, to dream, to strive for perfection...
We decided that we are ready to take off a burden of extra money!
From March 01 to March 31 for every shipment or receipt of cargo via Delivery Company, we return 10 UAH of bonuses to your virtual wallet in Loyalty program!
100 bonuses (points) is the equivalent of 10 UAH in a virtual wallet.
You will be able to spend the accumulated points for payment for transportations "Warehouse - Warehouse" via Delivery Company, or exchange them for pleasant gifts.
To take part in the special offer:
Register in the loyalty programClub Delivery Group
Send or receive cargo from one of the warehouses participating in the special offer
Be a payer on the receipt.