Delivery has introduced 1С: Enterprise delivery extension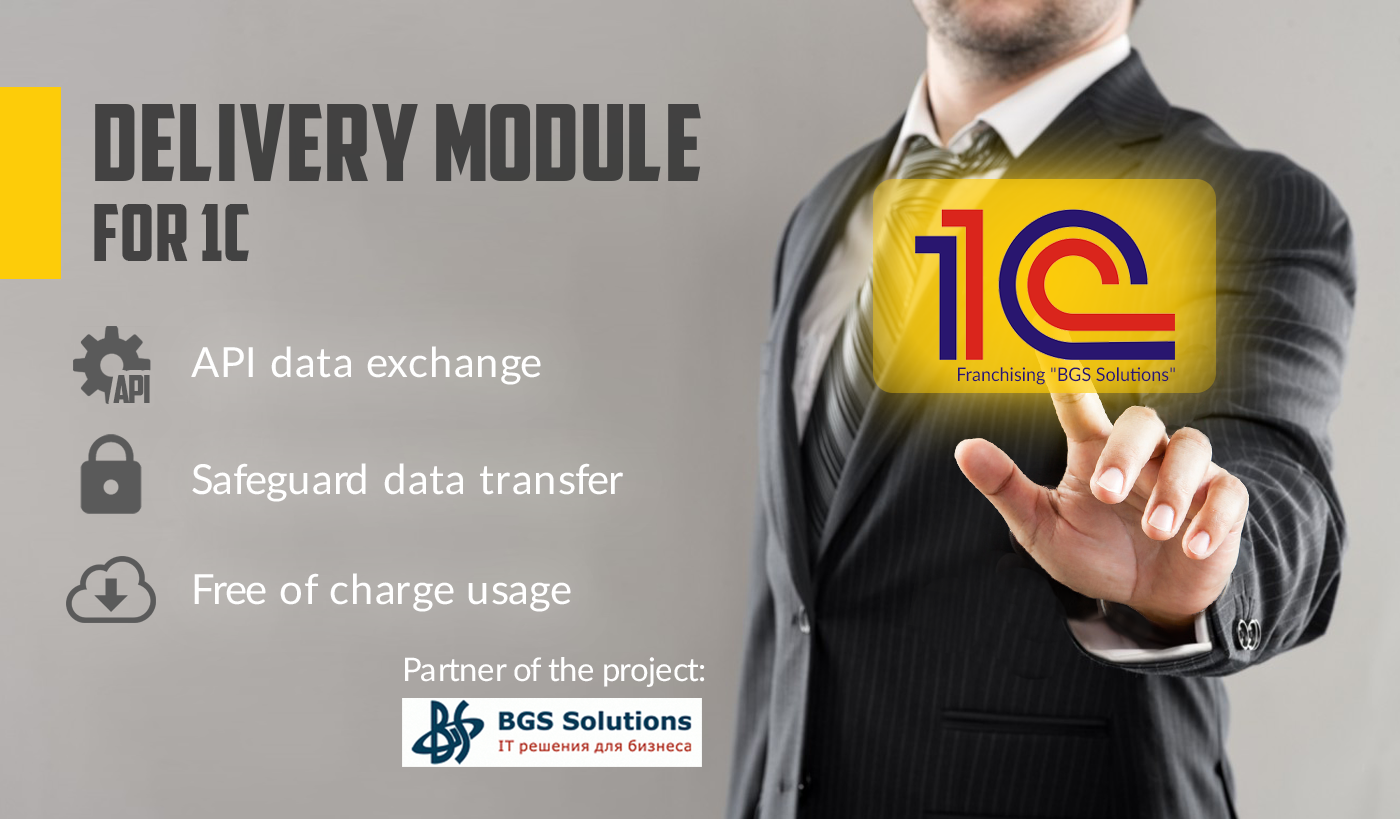 ​
Dear clients!
Delivery logistic company is happy to present external 1С: Enterprise delivery extension for API data exchange.
Module has been produced jointly with official 1С: Enterprise goods partner «BGS Solutions» in Ukraine.
The main module advantages:
1. Convenient receipt execution in 1С: Enterprise. In virtue of prepared documents, there is a possibility to create a receipt by use of information, which has been saved in the system.
2. Immediate pick up cargo execution. When the receipt has been executed, Delivery employee receives information, after that there is a quick possibility to check and confirm information and to send pick up transport.
3. Possibility to make cargos calculations independently. Previous cargo calculations show all receipt discounts.
4. Smart organization. «Consumer's order» and «Realization of goods and services» sections show all receipts relating to document or way-bill numbers.
5. Simple installation and removal of the prohibition of delivery. There is a possibility to choose necessary receipt at executed register and to put/take off the prohibition of delivery.
6. Security. Upload submission security by use of open and closed API keys.
7. Free of charge usage.
We have produced a program, which could completely satisfy consumer's needs in logistic.
Enjoy advantages of Delivery module for 1C!