7/4/2019
Delivery Company opened a platform for the clients to evaluate their transportations, calculate savings on discounts, tariffs and loyalty program. On the website of Delivery Company, the section "My analytics" was appeared in the Personal Area, which includes several blocks of analysis: by time of delivery, weight indexes, discounts, balance of the account on transport and forwarding services and insurance services, and financial indicators.
Timeliness of cargo delivery. The indicators such as timely delivery to the door or the warehouse are estimated in the section. In order to estimate the share of the clients' cargoes that have been delivered to the warehouse on time, the Company compares the initial date of arrival of the cargo in the receipt with the date of physical receipt of the placing of the cargo by the scanner at the warehouse. It is possible to trace the dynamics for 6 months.
Weight indexes are linked to the amount of cargo that the client sends per month, the so-called tariff plan. The more cargo has been transported, the higher tariff plan is assigned to the client and they can get the higher discount or additional benefits.
The current discount and global discount rates are monitored in real time by the client.
Balance. If you choose the period of interest, you can get the current calculation of transport and forwarding services and insurance service (cashless transfers). The most convenient function is the possibility to download the client's card to your smartphone or computer.
In financial indicators, on the one hand, the client can compare what the costs of the services of transportation, additional services, as well as storage at the main and subsidiary organizations will cost them on a monthly basis, on the other hand, they can see the amount of savings on promotional offers, special rates, discounts, loyalty program.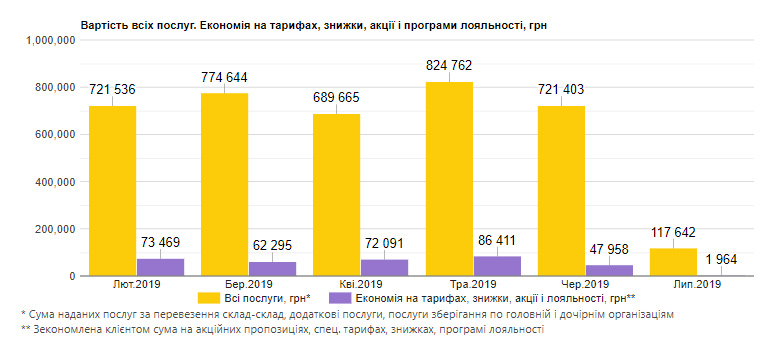 The actual savings can be estimated not only in absolute numbers, but also in percentage terms. For this purpose, the amount saved by the client is related to the amount that the client would have to pay without the discount (the amount actually paid + the amount of savings).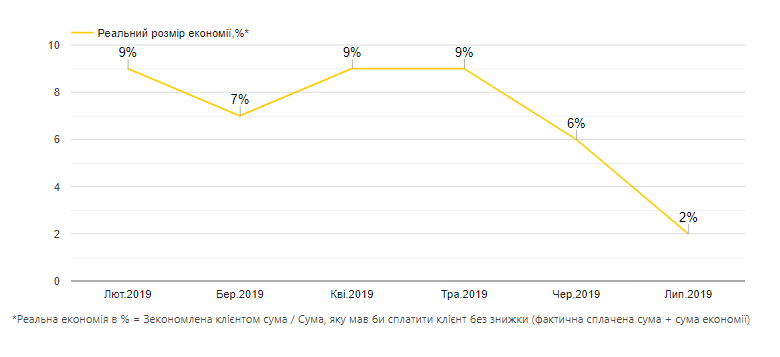 At the same time, the client can analyze the sources of savings for the current month, or track the dynamics for six months on the specific criterion for the more thorough analysis.
"My analytics" is designed to facilitate the decision-making process and risk assessment of business owners, directors and logisticians!