Cofounder of Delivery Group Andrii Ivasiv received award Digital.best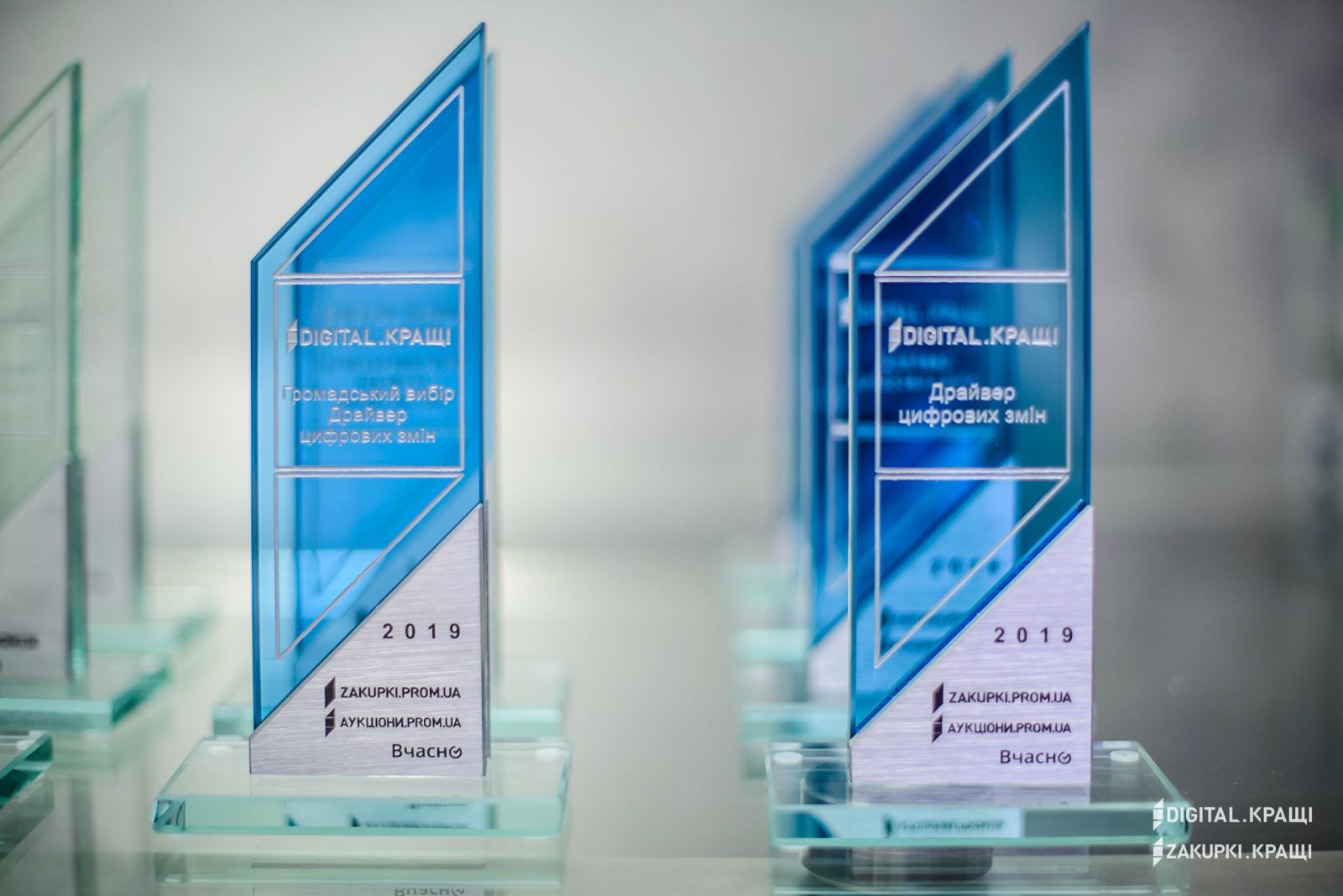 The deputy head of the board of the logistic company won in the nomination "Driver of digital changes".
The awarding ceremony took place in Kyiv on June 19 – in the framework of III Pan-Ukrainian award Zakupki.best. This year the organizers acknowledged for the first time not only the exemplar representatives of electronic purchases market, but also drivers of digitalization – those to be looked upon during implementing digital solutions.
The Delivery received the award because it greatly contributes into development of electronic document in Ukraine. In particular, starting from March 2017 it exchanges electronic documentation with contractors and one of the first decided to test electronic consignment notes in online service "Vchasno". The company, essentially, is a pioneer of digital transformations, where Andrii Ivasiv plays an important part as a driver of law-making processes.
"We are very lucky to be living in times when each business, each state institution try to implement digital technologies. It enables us to change in a quality manner, put into life our wishes and enhance business processes. Everybody who received the award Digital.best are the leaders in implementing such technologies. I am sure that some time later your competitors will have to catch you up. I wish all the nominees and winners to keep up in the same direction since there is a lot of work ahead", mentioned Andrii Ivasiv during the ceremony.
In "Driver of digital changes" nomination also competed Serhii Badritdinov, the general director of "Intertop Ukraine"and Iryna Kolodzynska, the chief of department of sales provision, JSC "Ukrposhta".
It is difficult to transfer from outdated, but usual processes. However, digital instruments make business more flexible, efficient and save resources. That is why organizations that actively implement digital technologies and by doing so change the market, are worth to be recognized.
"Modern world changes drastically. People and companies are alike here – they are waiting to the very end and resist to changes. Others are ready to experiment, make mistakes, try over and over again and change the world around us. It concerns both electronic purchases and auctions and implementing digital technologies into their business processes. We acknowledged these very companies since we are sure that their example will evoke others to develop", - said Oksana Ferchuk, manager of business direction of the company EVO (platforms zakupki.prom.ua, auctions.prom.ua and online service "Vchasno").
Award Digital.Best was established in 2019. Companies that track the novices and actively implement digital technologies receive them. The awards are given to the participants in two categories: "Expert choice" and "Popular choice: digital technologies". The founder of the award is a popular trading site Zakupki.Prom.ua.