Get Delivery dispatches at automatic parcel terminals!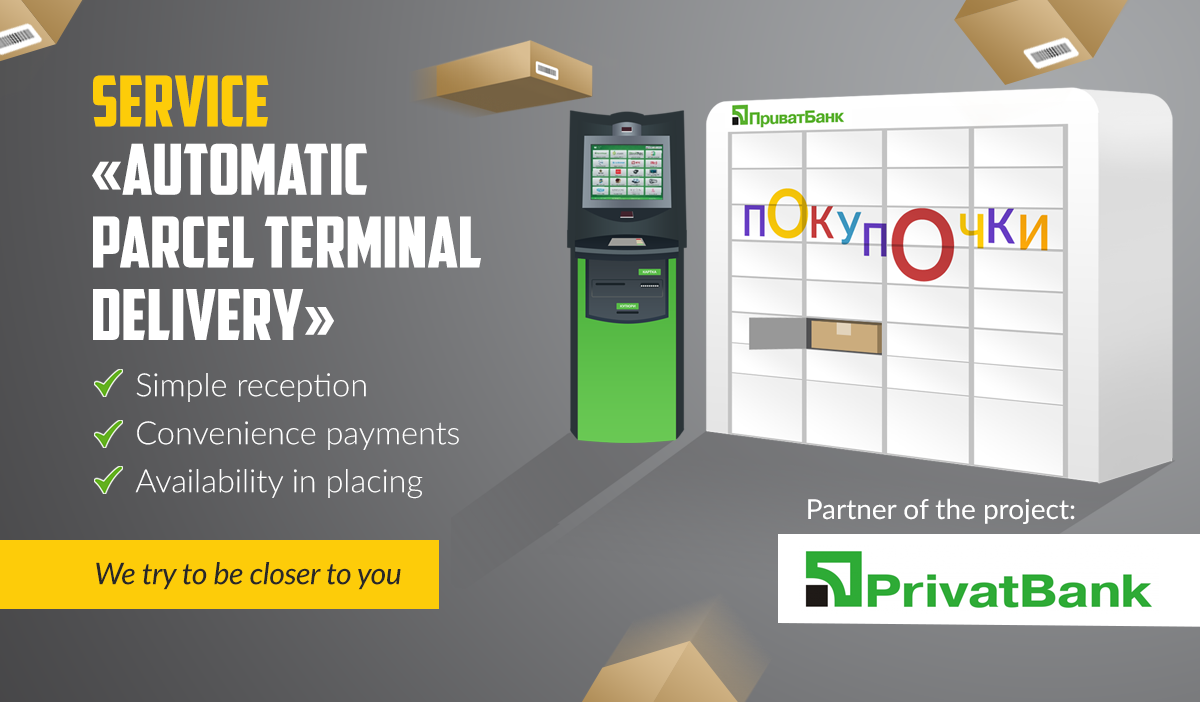 Dear clients!
October 6 Delivery Company has introduced «Automatic parcel terminal delivery» service joint with Privat bank partner.
From now, all clients of logistic operator have possibility to receive documents and dispatches not only at warehouses, but also at automatic parcel terminals in bank depatments, which quantity are more than 1400 items in the 490 cities.
«Automatic parcel terminal delivery» service advantages are accessibility and simplicity in use and there is no necessity to wait in queues. You can order the dispatch delivery at the closer automatic parcel terminal and pick up it in next 72 hours.
Do this requires:
Consignor points the bank department address

Consignee should receive sms message about cargo arrival to automatic parcel terminal

Consignee should authorize in Privat bank terminal by use of bank card or telephone number

Consignee could to pick up dispatch from the automatic parcel terminal's opened box
Client could to pay for «Аutomatic parcel terminal delivery» by use of Privatbank terminal by cash or by use of bankcard. There is also possibility to use payment service "Collect on delivery payment to the card account" through User Area on the website.
New service «Automatic parcel terminal delivery» confirms that Delivery Company tries to be closer to its clients!