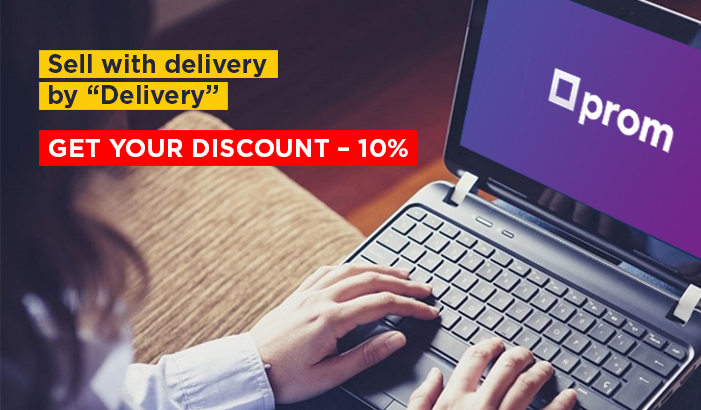 Delivery from Prom.ua
Today "Delivery" collaborates with Prom.ua – the biggest national marketplace of the online-trade market of Ukraine which disposes at its catalogue about 88 mln. of goods and services. Every day 1.3 mln of users visit this marketplace. Clothes, shoes, accessorizes, goods for house and garden, beauty and health, and also household appliances and electronics are in the TOP-10 of the popular categories of goods.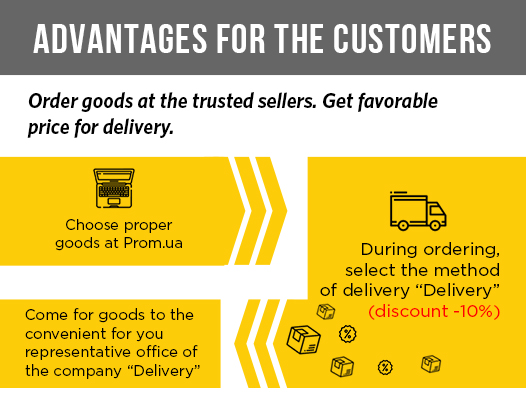 ​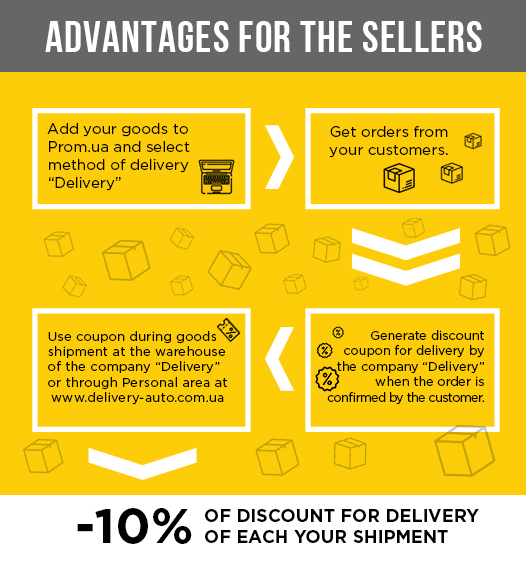 ---

Ways of usage of discount coupon for delivery
by the company "Delivery" by THE SENDER

Visit representative office of the company "Delivery"
During processing of the receipt inform operator about discount coupon number
Specify city and address where the goods should be sent.

Visit web site delivery-auto.com
Register / log in your Personal area
If you process of the receipt by yourself, choose warehouse where the goods should be sent
Specify discount coupon number
Complete processing of the receipt
Print receipt or sticker
Stick the sticker to the cargo
Bring cargo to the warehouse of the company"Delivery" for shipment
---
If you have questions and propositions, please, contact us the telephone: 0 800 509-509
---
Choose goods at Prom.ua – save some money on logistics delivering by «Delivery»!