5/31/2016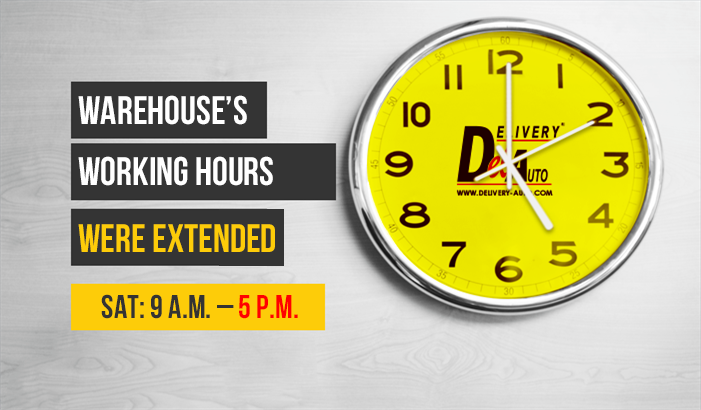 Dear clients!
On June 1, "Delivery" Company extends working hours on Saturdays at 59 warehouses all over Ukraine!



These representative offices work without weight and volume restrictions, at the cargo reception and its delivery on Saturdays from 9:00 a.m. to 5:00 p.m.



"Direct and open relationship with our clients help us to make flexible decisions in our service. Working hour's extension on Saturdays wasn't an exception: Now our customers can easily plan their days off, without being attached to a work schedule of the warehouse, - Elena Lakatosh, «Delivery» Company CEO commented. – «Staying true to our values​​, we get better thanks to our customers!".

To get more information about representative offices, where working hours were extended, please, click the link.