7/5/2016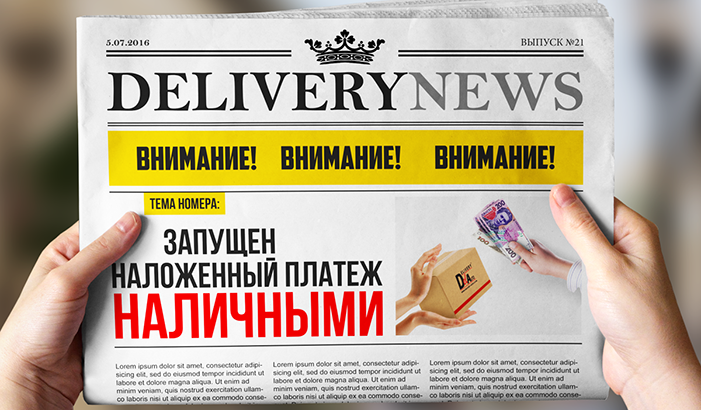 From now, «Delivery» customers are available to use a new additional service "Cash on delivery", which allows to transfer cash for goods.
The service is available for all kinds of dispatches, and the first phase of startup includes 5 warehouses:
Kyiv -14

Dnipropetrovsk -1

Kharkiv -7

Lviv-1

Chernihiv-1
In the future, the company plans to increase the number of warehouses, where you can use the service and will allow to transfer cash for goods in other cities of Ukraine.
«Startup of COD was a logical step after the introduction of card money transfer in March 2015. If a cash on delivery to the card account is suitable for entrepreneurs, who often take payment for the goods on a bankcard, COD is attractive to customers who dispatch goods to the recipient without an advance payment for the cost of goods. Not only individual person, but also a legal entity has possibility to use cash on delivery service», - Ekaterina Grishyna, Chief Commercial Officer commented.
In coming days «Cash on delivery» service will be able-to-get for customers at Odessa-1 warehouse.