12/1/2016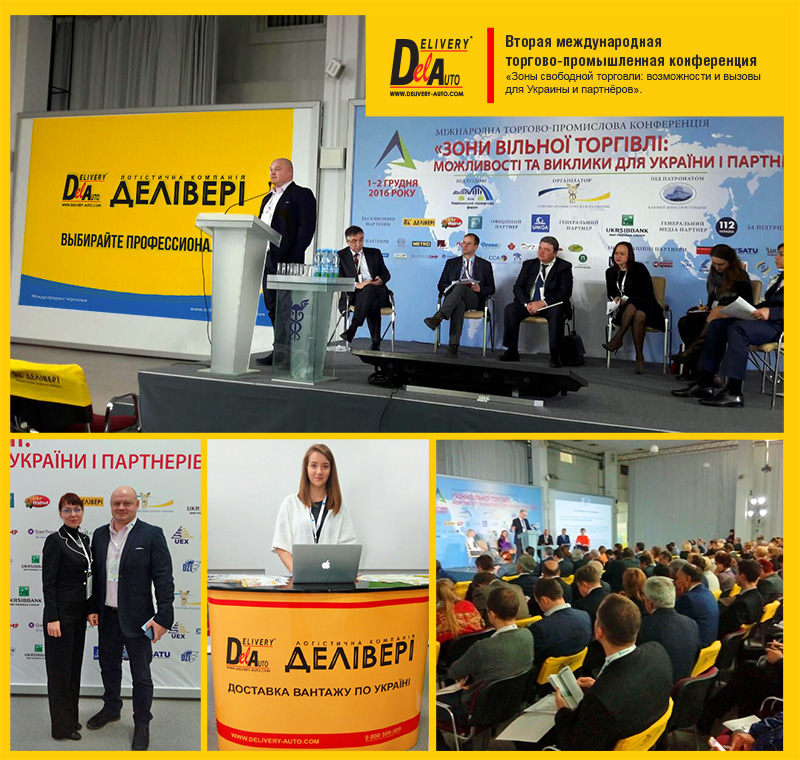 «Delivery» logistic company is the general partner of the Second International Trade and Industry Conference "Free Trade Area: Opportunities and Challenges for Ukraine and partners."
Participants will discuss the current situation of Ukraine agreements about free trade zones, as well as the state of changes in the economic, customs and fiscal, industrial and investment cooperation, issues of information support of export, development of industrial parks and the introduction of public-private partnership.
Among the most anticipated performances of the first day of the conference - speech of "Delivery" project manager of the development - Alexander Ilnitskiy. The expert will describe the pace of development of e-commerce in the USA, Asia and Europe - in general, in Ukraine - in particular. Alexandr will also presents a new service of goods ordering and delivery from USA online stores - Delivery-Shop, which in 2017 will include the delivery from Chinese and Canada online stores. "The main difference between the Delivery Shop service from existing analogues - full integration with foreign online stores, allowing customers instantly order goods online without copying links and English knowledge ", - Alexander commented. The Second International Conference of Commerce and Industry - an opportunity to hear real cases about the tasks of the top managers of leading international and Ukrainian companies. The conference is held on 1-2 of December in the Chamber of Commerce in Ukraine, with the support of the Cabinet of Ministers of Ukraine.