10/6/2017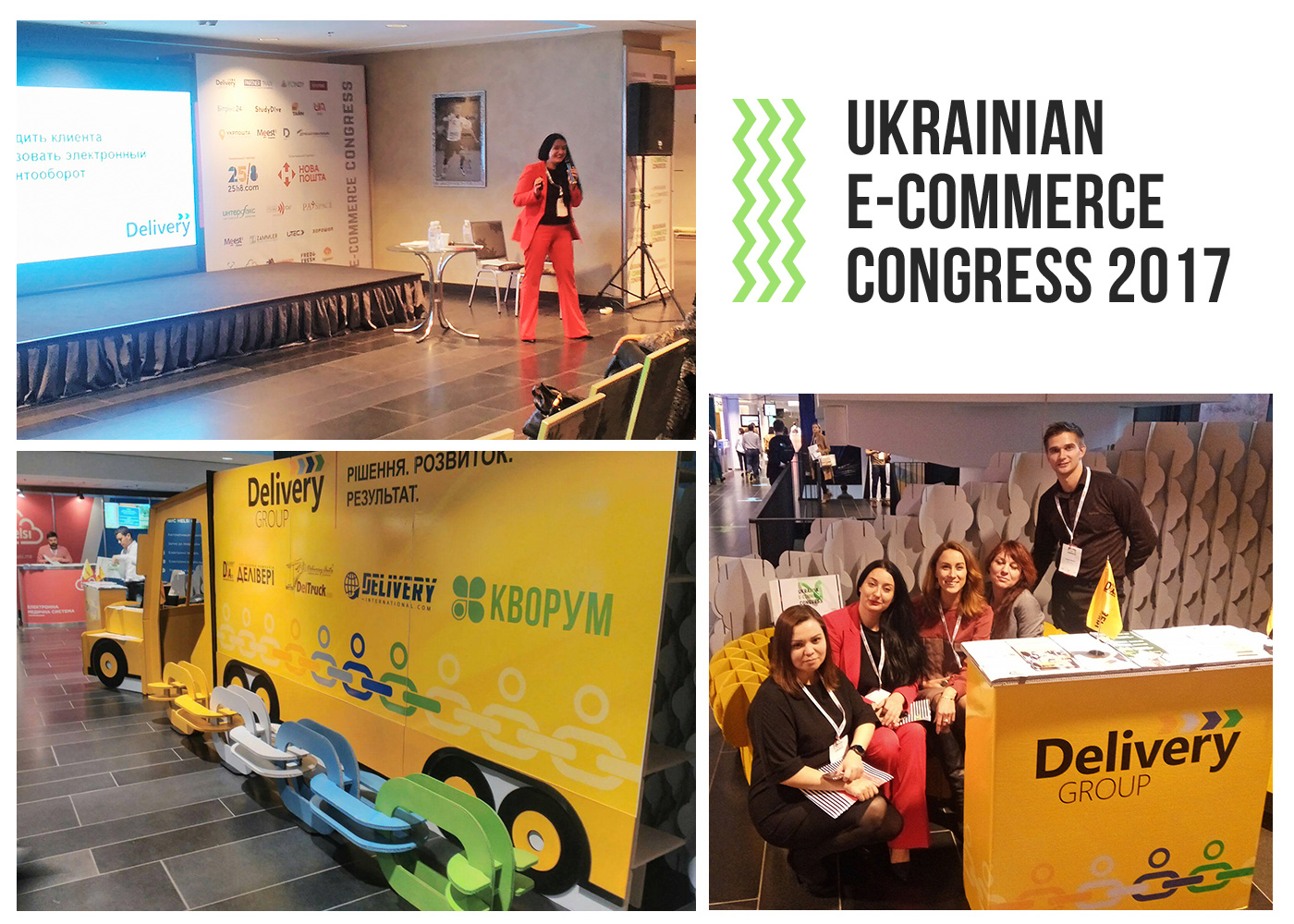 ​
On October 5, Delivery Group became a partner of Ukrainian E-commerce Congress 2017 - business event of new format, that presents the best European and Ukrainian experience in the field of e-commerce.
The meeting place for the leaders of the field, experience exchange with the recognized experts and evolving new acquaintances to develop business - this year E-Commerce Congress gathered more than 700 active attendees. The exhibition united the leading companies of the country. More than 40 reports from 80 experts of the market were represented in 9 information blocks and 2 panel discussion on current issues were performed.
Within the framework of Ukrainian E-commerce Congress 2017, Director of "Delivery" department of development Kateryna Hryshina, who represented mutual report with the manager of the online service of electronic document flow "Vchasno" Oksana Ferchuk. Besides reasons and advantages of implementing safe document flow in "Delivery", Kateryna shared news about personal novices of the company for its clients: thus, starting from October 4, holders of "Delivery" Personal Area can independently enter data to the fields "Full name of the representative" and "Position of the representative" of the company, used to make extracts of rendering services on transporting and forwarding and insurance. Information will be entered automatically to all further documents. In case if a responsible person-representative of the company is different, the owner of the Personal Area will be able to make adjustments and update information at any time.
Let us remind you that Delivery Group is comprised of four large enterprises in Ukraine, engaged in the field of logistics: LLC "Delivery", LLC "Delivery-Auto" (subdivisions "DelTruck" and "Delivery-International") and ALC "Insurance Company "Quorum". Delivery Group started its work in 2001. The main specialization of the group of companies is rendering transporting, logistic, and insurance services for B2B sector (self-employed persons and corporative sector) both on the territory of Ukraine and beyond its boundaries. For the years of work, our company became a reliable partner for more than 200,000 corporative clients that work in all the sectors of economy of the country.