7/18/2017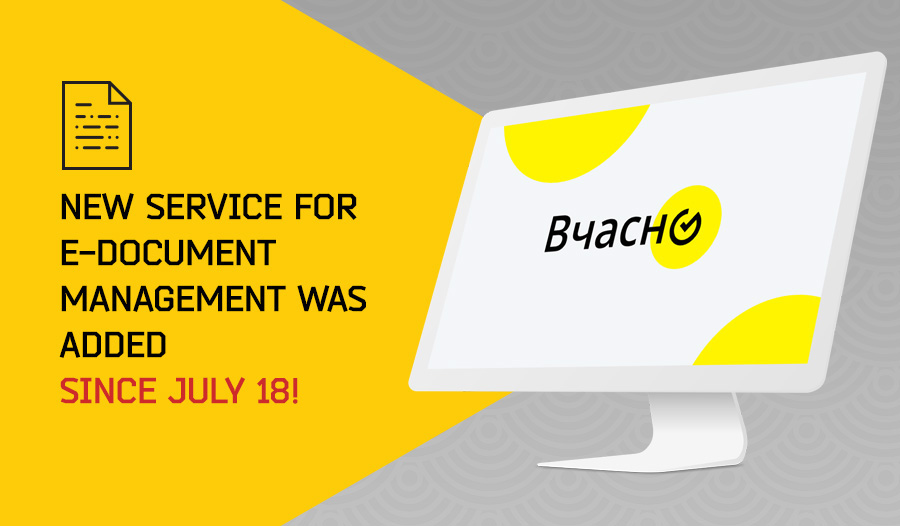 Starting from July 18, logistical company "Delivery" together with the electronic document flow M.E.Doc, that is being used now, began to use the service "Vchasno". The service is free for the clients of "Delivery".
The first result of the transition to electronic document flow via "Vchasno" can be assessed within the earliest several weeks, however, even now we can witness notable advantages of the service:
Speed. All the paper work is substituted with several clicks, and the documents are accessible when authorizing from any computer.
Safety. Signed documents are kept encrypted by "Vchasno" for 3 years, without access to it of third persons (including "Vchasno" employees).
Accessibility. All the document flow is free – it does not depend on amount of entering documents.
Legality. The service works in full compliance with the current legislation of Ukraine.
In order to simplify the transition of the clients to work with electronic documents via "Vchasno", "Delivery" is going to make detailed informing how to do it through e-mail newsletters.
To register in "Vchasno" service, you need to register.
Reference. Online service "Vchasno" is designated for exchange, signing, and keeping any legally significant documents. The service works with all types of keys of electronic and digital signatures. Online principle of work of the service is absolutely simple and does not require of installing additional software to the computer: to start electronic document flow you will just need the Internet connection.