5/18/2015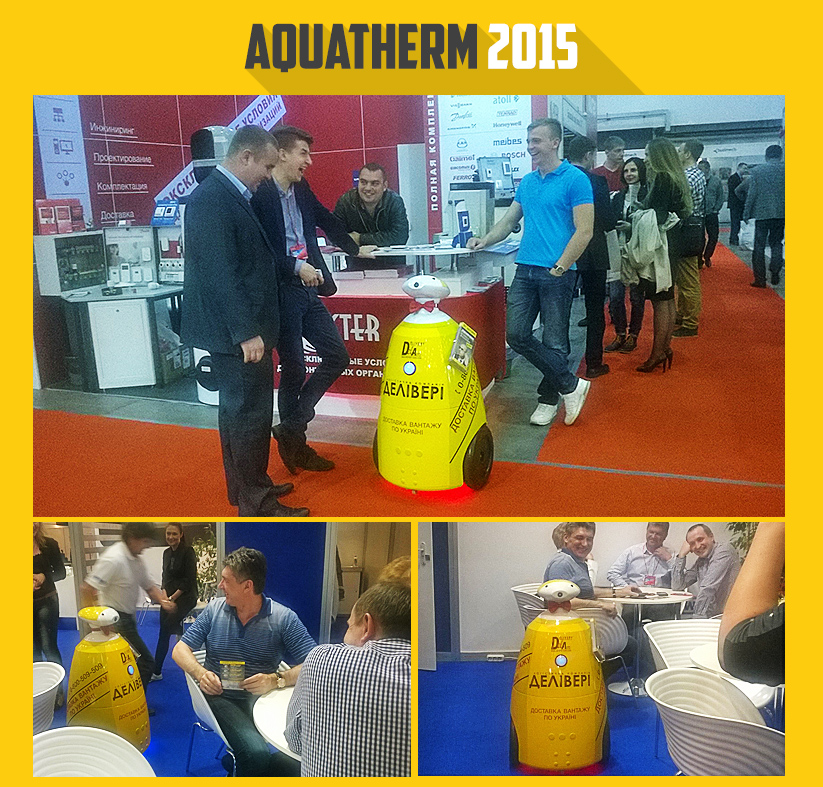 Logistic company "Delivery" took part at 17th International Exhibition «Aqua-therm 2015». This forum is a distinctly segmented sectoral event of East European industry HVAC (heating, ventilation, air-conditioning).
The forum is a professional ground for launching new products and decisions on the market in the field of professional heating, water supply, ventilation, air-conditioning, renewable energy, plumbing equipment, and swimming pools.
Within the framework of "Aquatherm 2015" exhibition there are about two dozens professional events and presentations, that are visited by more than 3,000 specialists from all over the world. 88% of them are responsible or influence making decisions, being directors and managers of the enterprises all over Ukraine.
P.s. New PR manager of "Delivery", charismatic robot Delver, visited "Aquatherm 2015" exhibition. Delver shares his impressions from the exhibition and meetings with professionals in his blog in corporate network Yammer.