12/22/2017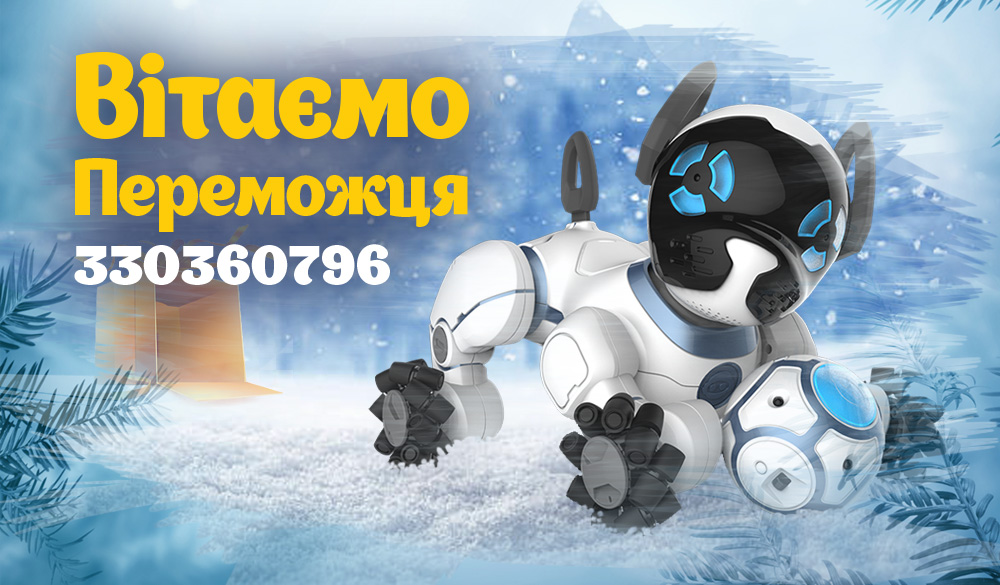 ​
Logistical company "Delivery" made a drawing of a present following the offer "Parents diligently send. Children win a pet". 1,490 registered participants of the loyalty program "DeliveryGroup Club" had an opportunity to win an interactive puppy, named Chip.
The winner of the main prize was the client of the company from Dnipro city, whose receipt No 330360796 was randomly chosen from 41,100 lottery receipts through the website random.org.
"I am very greatful to company "Delivery" that they run such offers. A dog-robot is a present "for your soul", you do not afford to buy one in your ordinary life, but you are joyful as a kid when you get one. All of us are children", - commented the winner of the offer "Parents diligently send. Children win a pet". This nice present will be given to the winner very soon.
A necessary condition to participate in the drawing was registration in the "DeliveryGroup Club" loyalty program and having 2 receipts for sending. The most actively the clients sent their cargo from warehouses in Kyiv, Odesa, Kharkiv, and Dnipro within the framework of the offer.
Let us remind that "DeliveryGroup Club" is a loyalty program for the regular customers of the four companies "Delivery", "DelTruck", " Delivery-International", Insurance company "Quorum". Besides payment for transportation, the participants of the loyalty program receive additional privileges from Delivery Group with the accumulated points and exchange of the points to presents.
You can find out more about the loyalty program here.