12/18/2017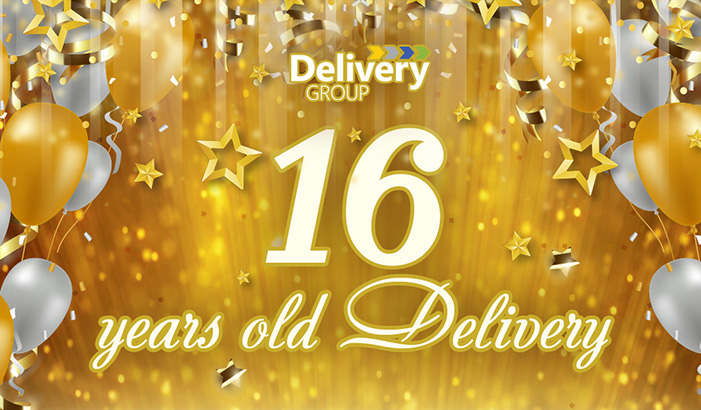 ​
Dear clients!
On December 17 the company "Delivery" turns 16 years. From the moment of establishment and up to now we came a long way – from the first trip in 2001 – to foundation of the group of companies Delivery Group.
These years were full of joyful and learning moments, sincere emotions, experiences, and success. However, the main thing that the past time left for us is the confidence that we have become a family.
Today we are sincerely proud that for 16 years we have been providing a positive contribution to the development of our clients' business and we become a part of your story of success. We believe that doing our business we make the world better every day.
We thank all of you, all our true clients and partners for your trust and support during these 16 years.
Only thanks to you we could reach the level where we are now.