9/22/2017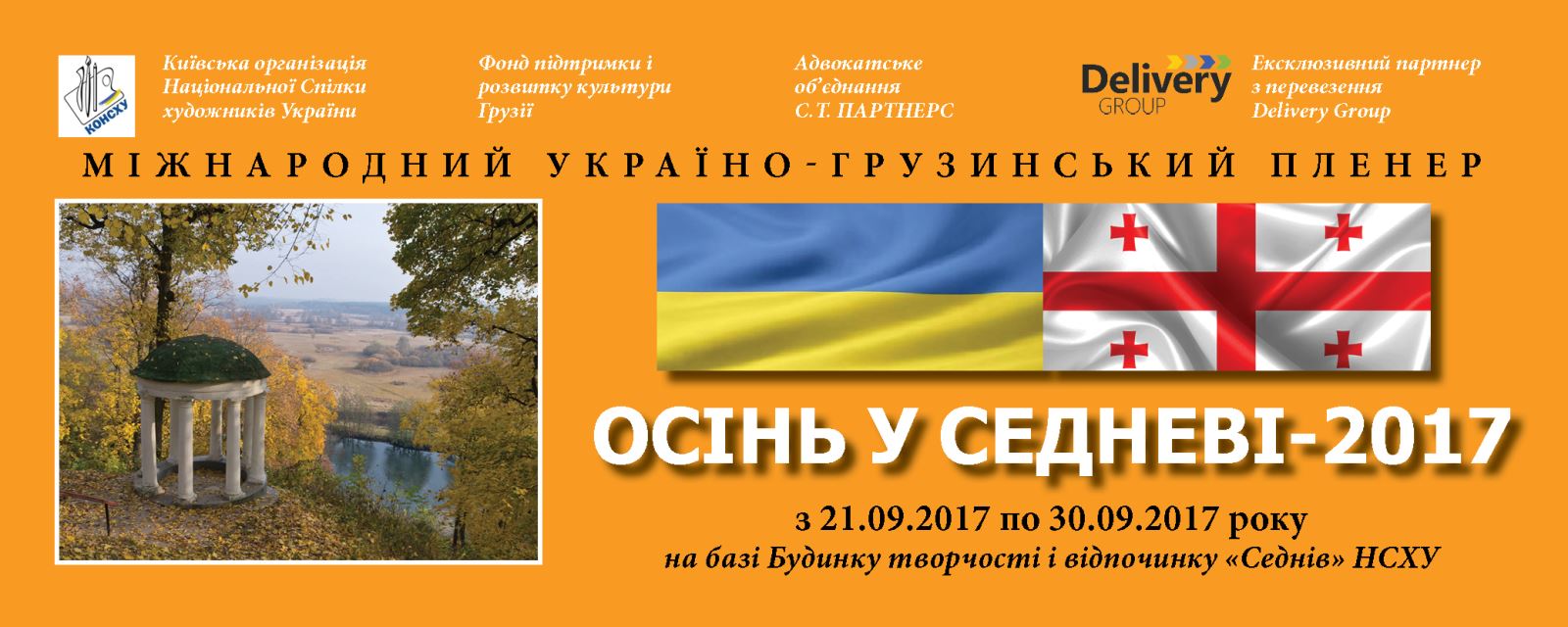 Delivery Group is a partner of International Ukrainian-Georgia plein-air "Autumn in Sednev, 2017", organized by Kyiv Organization of National Union of Artists of Ukraine together with Fund of support and development of Georgian culture.
The goal of the plein-air is to deepen and develop cultural connections between Ukraine and Georgia, exchange of informational, professional, and aesthetic experience and extending cooperation of the artists of our countries. The plein-air program includes not only wide artistic partnership, but also excursion program, familiarization with the culture and historical sights of Chernihiv region and Kyiv.
Among participants of the art plein-air of this year - Svitlana Anoshkina, Tetiana Didenko, Nataliia Kokhal, Mykola Skobelskyi, Halyna Popinova, Mariia Polyakova, Serhii Polyakov, Nino Gogolishvili, Irma Surmanidze, and also daughter of the famous Ukrainian artist Tetiana Iablonska - Gayane Atayan.
Following the outcomes of the plein-air, exhibition of works is planned, that the artists are going to make "on the open air" within 10 days.
International Ukrainian-Georgia plein-air "Autumn in Sednev, 2017" takes place in township Sednev (Chernihiv region) from September 21 to September 30.
Plein-air (from Fr. en plein air — "on the open air") — term, that means conveying in the picture all the plethora of color changes, due to impact of the sunlight and the environment.