1/13/2015
By little and little the chain of the New Year holidays comes to an end. However, quivering time of receiving the presents is in full swing.
Shortly before the New Year, company "Delivery" conducted promotion "Present for Online issue of the receipts". From December 26 to December 31 each client who used new service of the user area "Remote issue of the receipts" got an opportunity to win festal tea set from the logistic company.
Everyday drawings defined the numbers of happy receipts which promised exclusive prizes to their owners: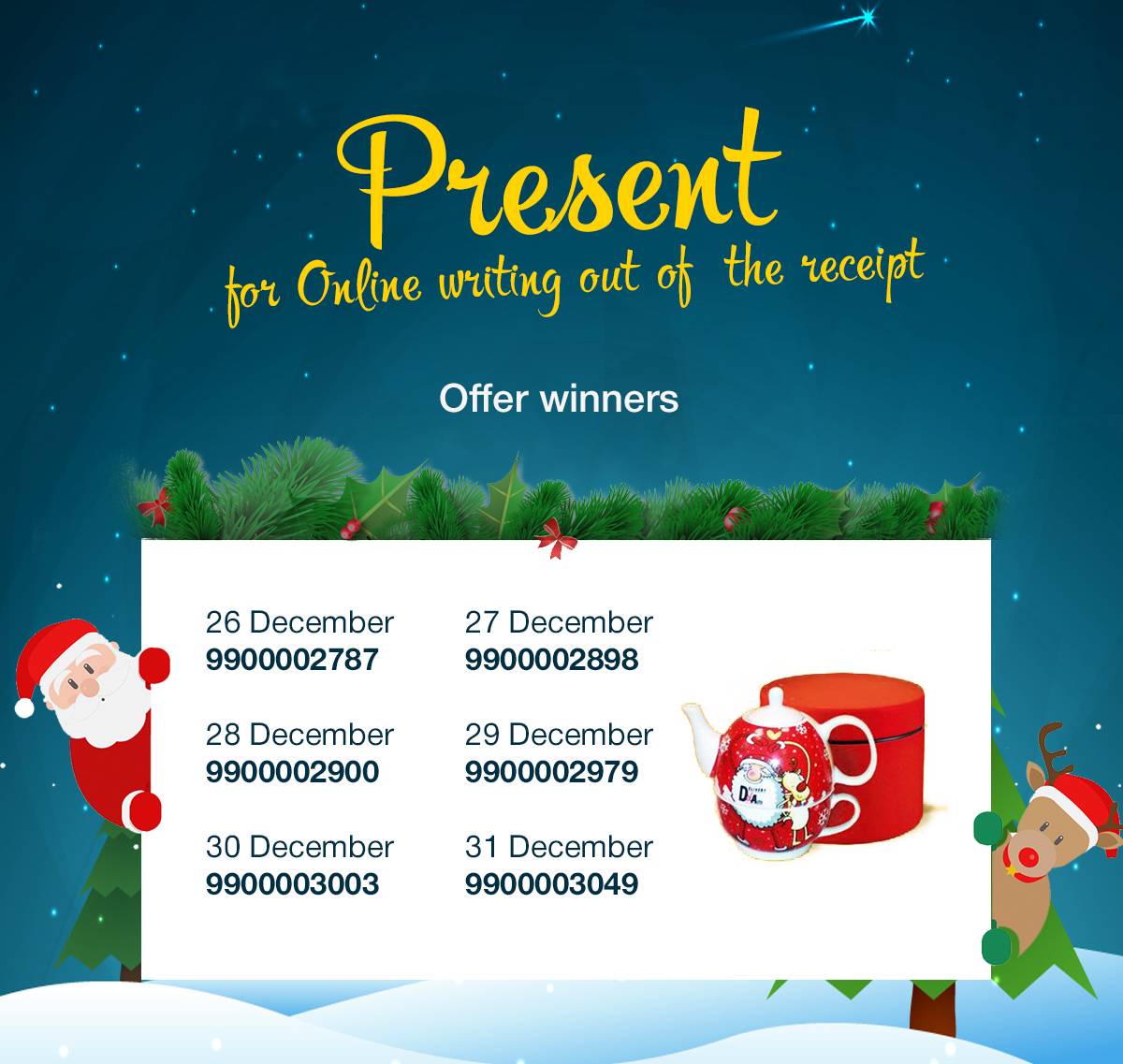 We sincerely congratulate the winners with the deserved victory and we ask you to turn to the specialist of marketing department for the detailed information how to receive the prizes:
(067) 623-00-86 (Galyna)
The presents are waiting for you, lucky ones!