6/24/2015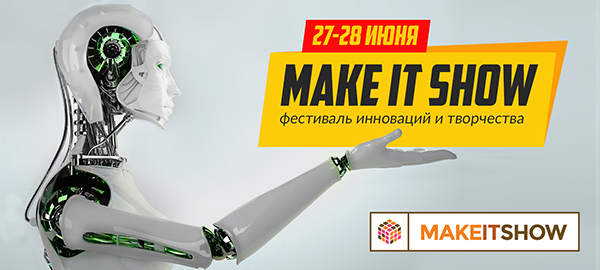 Company "Delivery" is the General logistic partner of the ambitious festival "Make It Show".
"Make It Show" is the festival for active people, crazed about science, contemporary art, new technologies, fashion, music and by all that makes this world bright, juicy, and real. The festival is organized in a format of the line of thematic zones, where the visitors find numerous workshops, open lecture-halls, artistic installations, music performances, works of street art, exhibitions of technological innovations, sport shows and so on.
We invite you to visit this event! Clients of the company "Delivery" has an opportunity to win tickets for the festival – in order to win tickets it is enough to register at the user area and you automatically will take part in drawing of the entrance tickets!
This festival is for everybody who considers intellectual curiosity and anxiety for knowledge, aspiration to look for joy and entertainment to be an integral part of their lives.