3/20/2015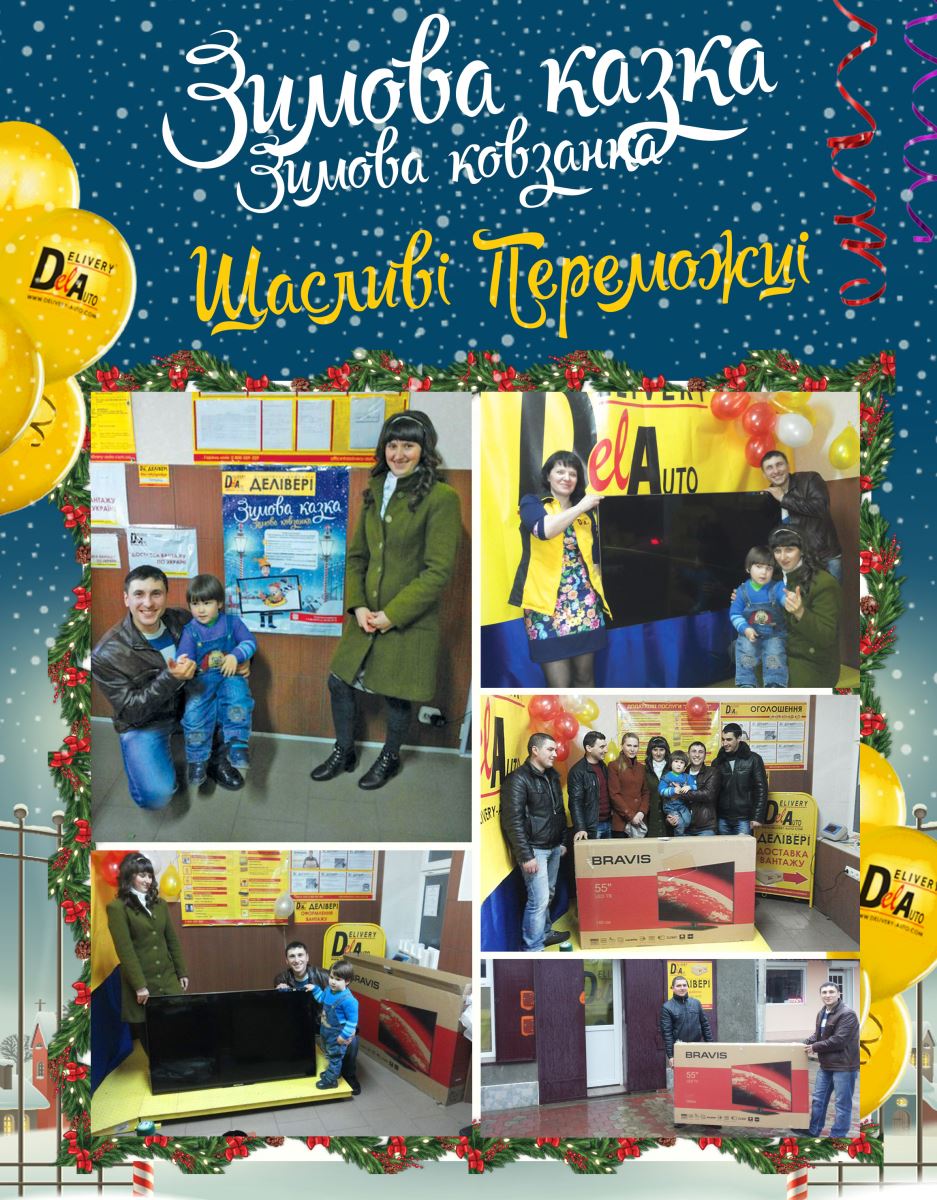 Winter time it is time for miracles when every adult person wants to remember atmosphere of childhood and magical fairy tale. For everybody who prefers open air, snow and frost, "Delivery" offered to spend this winter fairly – take part in special offer "Winter fairy tale – winter skating rink".
On March 18 in Reni city was conducted ceremonial super-prize distribution within the frame of resonance special offer "Winter fairy tale – winter skating rink".
Ceremonial was not only loud informational support of the project, but the main prize - 55 "TV!
Poiras Ivan Ivanovych won this TV giant upstaging about 500 active participants in the final drawing. The young family came to get this prize with a full complement. "This victory is a dramatic confirmation of the simple condition of "Winter fairy tale": "Send cargo – receive present!" – shares his sincere impressions the winner.
Let us remind you that this special offer was conducted from February 1 – 28 among participants who sent cargoes from representative offices of the company "Delivery". More than 500 registered declarations, about 200 happy receipts owners of which received bright, fast ice-sledges from the company "Delivery". Each presented gift – it is a lot of joy, smiles and cordial words from our clients!
P.S. Yesterday it was snowing in Reni. Is not it a miracle?