11/23/2015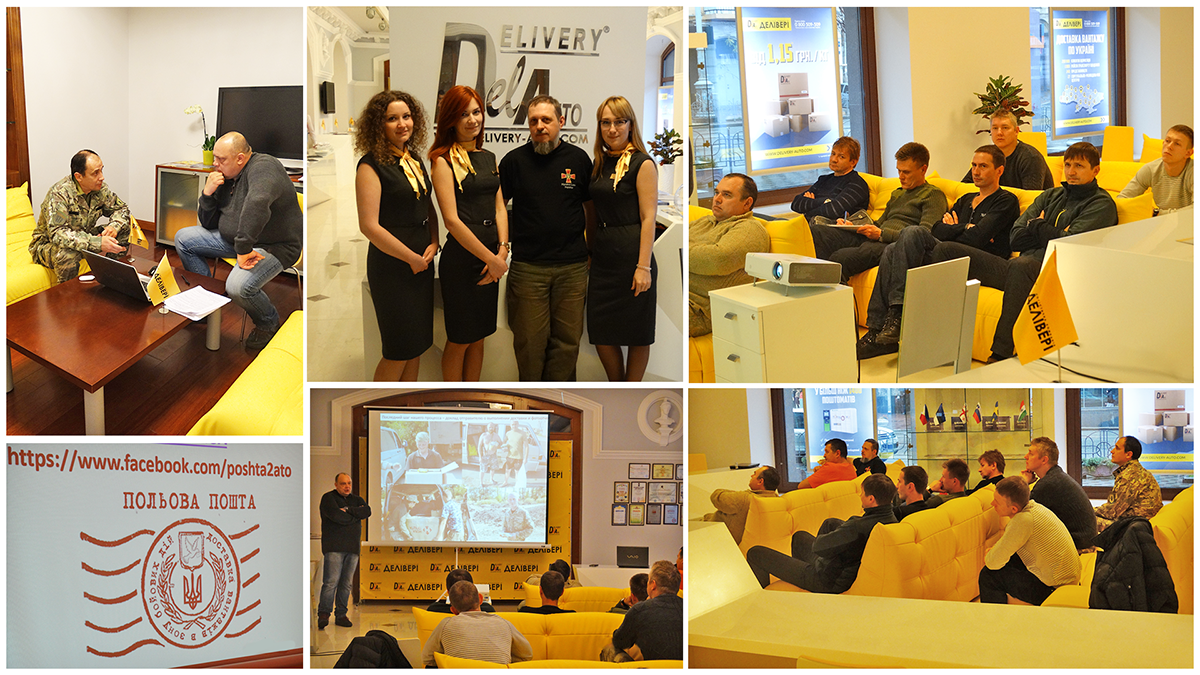 On November 21, training on a topic «Exchangeable terminal manager» took place at Customer Service Center. Initiator of the training was «Field post office», - the only one delivery service, which dispatch cargos to the anti-terrorist operation zone.
«Field post office» project managers have seriously selected candidates. Managers hold interviews, preformed training and probation.
Employees have ridden more than 300 km in armored vehicles and delivered many dispatches to soldiers.
«We want to thank «Delivery» Company for outgoingness and serious partner approach. The company gave us opportunity to hold interviews at modern and comfortable Customer Service Center. Customer Service Center is situated at convenient place, has a modern equipment, friendly and professional stuff. All these components helped us to communicate with the future employees, who will dispatch cargos to the places, where nobody deliver cargos» – Manager of the project «Field post office» Viktor Baranovskiy commented.
We kindly remind you that Customer Service Center is a common place, where meetings between government, business and society are arranged. Especially, nowadays these meetings are necessary.