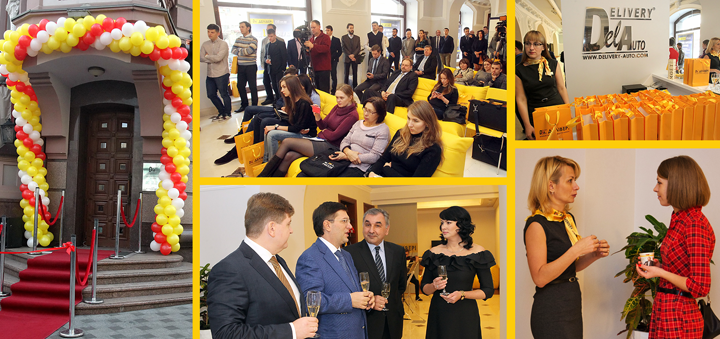 Effective global experience of communication with the consumer at service centers has come to the Ukrainian market of logistics! "Delivery" is the first company, which established a specialized platform for trilateral meetings: business - government - society (the client).
Forthcoming events
___________________________________________________________________________________
It is possible that your competitors are already doing THIS! Electronic document flow as an information security. Case "Delivery" and "Vchasno"

_________________________________________________

Kyiv city,
Velyka Vasylkivska Str. 15/2,
Customer Service
Center "Delivery"
Benefits of Attending of Customer Service Center

Full consultancy and service support of customers on base of modern management and information technologies..

Ability to meet with the CEO, heads departments and managers of different levels: representative offices and departments, service managers, heads of regions and warehouses.

Ability to get a high quality personal manager, who will provide personal information and customer service support, as well as lobbying the client's interests in "Delivery" company.

Ability to test software products and technology services for different platforms and devices - from mobile application "Delivery-Auto" to the recently announced "Delivery" 1C Module.

The opportunity to take an active participant in business conferences, forums and professional workshops from the market leaders, the company's partners and international experts; to get the experience and join the development of the logistics industry in Ukraine and the development of common standards for the provision of services in the field of transportation.
Customer Service Center is located at the address:
Kyiv city, 15/2 Velyka Vasylkivska Street
Telephone number: (044) 238-83-54
"Delivery" Customer Service Center - a new level of quality service at the company's flagship market.
We create the Ukrainian logistics standards.
You will find a reliable professional partner for transportations!