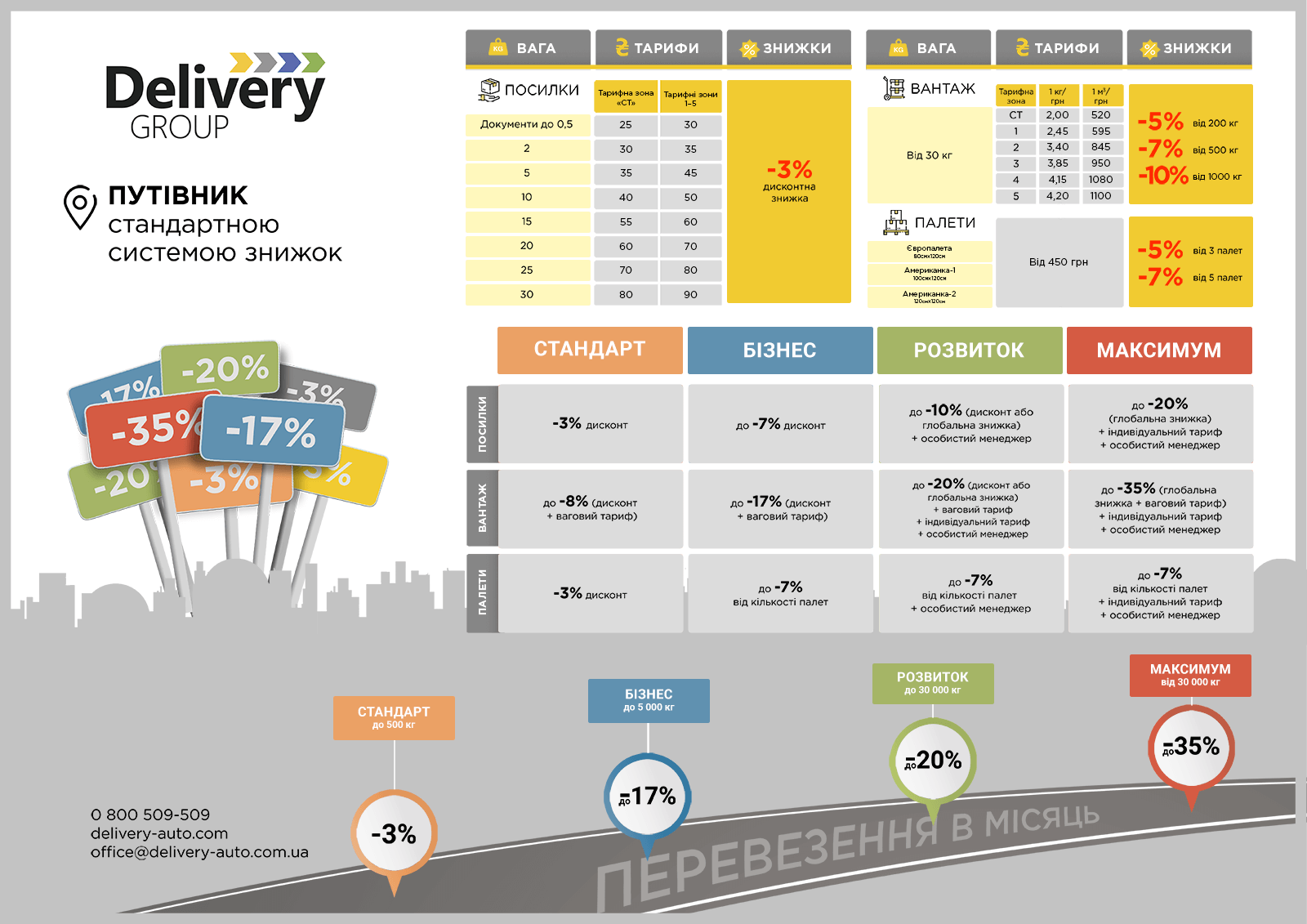 1. What are Tariff Plans?
Tariff plans are a set of benefits for the client, which include a reduction in the price of transportation and personal benefits.
2. Why do you need a Tariff Plan?
A tariff plan is needed to see the real picture of how much a customer costs to transport 1 kg of cargo.
To understand what weight you have transported through the company "Delivery", what discounts have been applied, as well as what individual rates you can now claim. You will also learn about an additional list of benefits when increasing freight turnover and increasing the tariff plan.
3. How to calculate the Tariff Plan?
The calculation of the tariff plan is based on the client's cargo flow per month according to the estimated weight. The weight of the sent and received cargo on your main and subsidiary companies is taken into account.
4. What gives the customer a tariff plan?
- the size of the discount - the use of an individual tariff
- fixed price per unit of cargo
- individual price for cargo delivery
- deferred payment
- providing a personal manager
- other services as agreed with the company
5. How to take advantage of the Tariff Plan​?
Some possibilities of the client is given automatically when sending the goods. In such Tariff plans as Development and Maximum, the client has the opportunity to invite a personal manager, agree on an individual tariff, or get a big discount.
6. How to check your Tariff Plan​?
You can check the Tariff Plan in your Personal account.